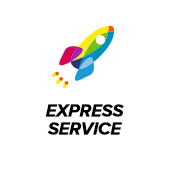 Privacy Policy
Privacy policy
Alverton Press is committed to ensuring that your privacy is protected and Alverton Press is compliant with the Data Protection Act 1998. This privacy policy ('Privacy Policy') explains how Alverton Press uses the information that Alverton Press collects about you and the procedures that Alverton Press has in place to safeguard your privacy.
By using Alverton Press's website www.alvertonpress.co.uk) ('Website' or 'site') or by using any of the services set out in the Website, you consent to Alverton Press using the information that Alverton Press collects about you. If you do not agree with the terms and conditions set out in this Privacy Policy, do not continue to use the Website
For the purpose of the Data Protection Act 1998, the data controller is " Alverton Press".
The information Alverton Press collects and how it's used
Information Alverton Press holds about you may include your personal details, any material you have provided to Alverton Press such as your CV, references and examination certificates, and sensitive data relating to your health, racial or ethnic origin, or convictions.
We use information held about you:
To provide the services detailed on our site; the information you provide will be used to determine your suitability for employment by employers registered with Alverton Press. It may also be used to obtain legal advice or for conducting legal proceedings, complying with legal obligation, the prevention and detection of crime or fraud, and compliance with our legal requirements and for the proper conduct of our business.
To ensure that content from our site is presented in the most effective manner for you and for your computer.
To allow you to participate in interactive features of our site.
To notify you about changes to our services.
To provide you with information, vacancies or services that you request from us or which we feel may interest you, where you have consented to be contacted for such purposes.
The information you supply including, where relevant, your sensitive personal data, may be disclosed to Alverton Press staff, and with your prior consent, agents and employers seeking candidates for employment. It'll be disclosed to people to whom we may transfer rights and obligations in connection with our business, and to any organisations that provide a service to Alverton Press, and who have agreed to keep your information confidential.
Subject to the terms and conditions of this Privacy Policy, Alverton Press protects all data from being disclosed to any third parties except when required by law.
Use of cookies and other information gathering technologies
IP addresses
We may collect information about your computer, including where available your IP address, operating system and browser type, for system administration and to report aggregate information to our advertisers. This is statistical data about our users' browsing actions and patterns, and does not identify any individual.
Cookies
Our website uses cookies to distinguish you from other users of our website. This helps us to provide you with a good experience when you browse our website and also allows us to improve our site.
Certain features on the Website are only available if you enable the cookie. Alverton Press also uses a cookie to assist it to provide information which is relevant to your interest.
You are free to decline Alverton Press cookies although that may impair certain features on the Website.
Alverton Press may also track certain information through the use of JavaScript code and third party web site analytics providers
Protecting your information
The internet is not a secure medium. However, Alverton Press has put in place various security procedures and strict policy rules to safeguard and protect your information from unauthorised and unlawful access and use. These security procedures and policies, which are of the highest standards, are continuously improved.
Notwithstanding the above, it should be appreciated that no system is entirely fool-proof and you should be careful when you reveal any confidential information to any third party.
Alverton Press shall use reasonable endeavours to ensure the security of the data, but shall have no liability for any loss or damage, including for access to data, caused by a distributed denial-of-service attack, viruses or other technologically harmful material that may infect the Client's computer equipment, computer programs, data or other proprietary material through use of the Services.
Disclosure of your information
If Alverton Press and/or part of its business is sold or integrated with another business, your details may be disclosed to Alverton Press's advisers and any prospective purchasers and their advisers and will be passed on to the new owners of Alverton Press.
Alverton Press reserves the right to disclose your data (and you consent to such disclosure) Alverton Press is under a duty to disclose or share your personal data in order to comply with any legal obligation, or in order to enforce or apply Alverton Press's Terms and Conditions and this Privacy Policy, and other agreements; or to protect the rights, property, or safety of Alverton Press, Alverton Press's customers or members. This includes exchanging information with other companies and organisations for the purposes of fraud protection.
Updating your details
If any of the information that you have provided to Alverton Press changes, for example your e-mail address has changed, please contact Alverton Press by sending an e-mail to info@alvertonpress.co.uk
Other terms
Alverton Press supplies links to other websites. If you click on a link, you're not protected by this Privacy Policy and you are advised to read the privacy policy of the other website as it may differ from this Privacy Policy.
Alverton Press reserves the right to amend this Privacy Policy from time to time as it deems necessary. In such event, Alverton Press will post such changes on the Website.
Alverton Press welcomes your views about the Website and its Privacy Policy. If you would like to contact Alverton Press with any queries or comments please send an e-mail to info@alvertonpress.co.uk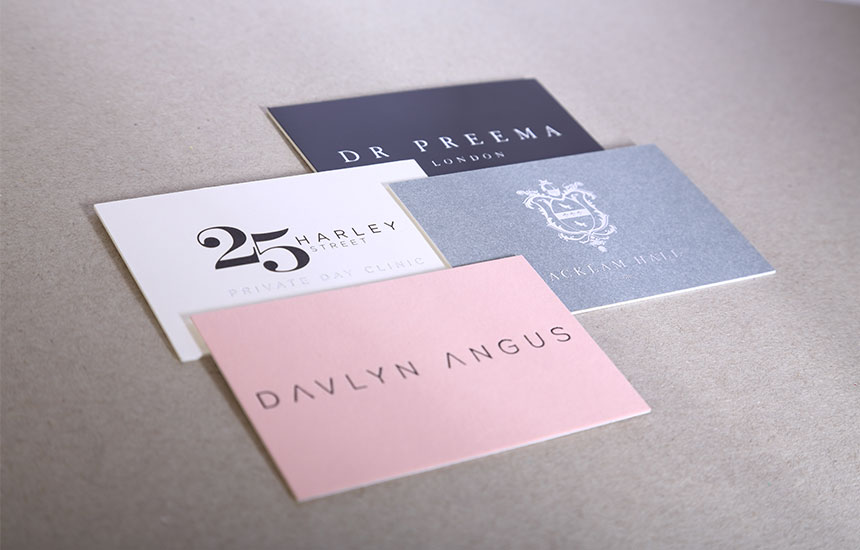 RECENT PROJECT
Business Cards
Business cards that leave a lasting impression are critical to any business. At Alverton Press we always ensure they leave a lasting impression.
"We have worked with Guy and the team for many years and see them as an extension of our team"
Scott Baker,
Blow Media